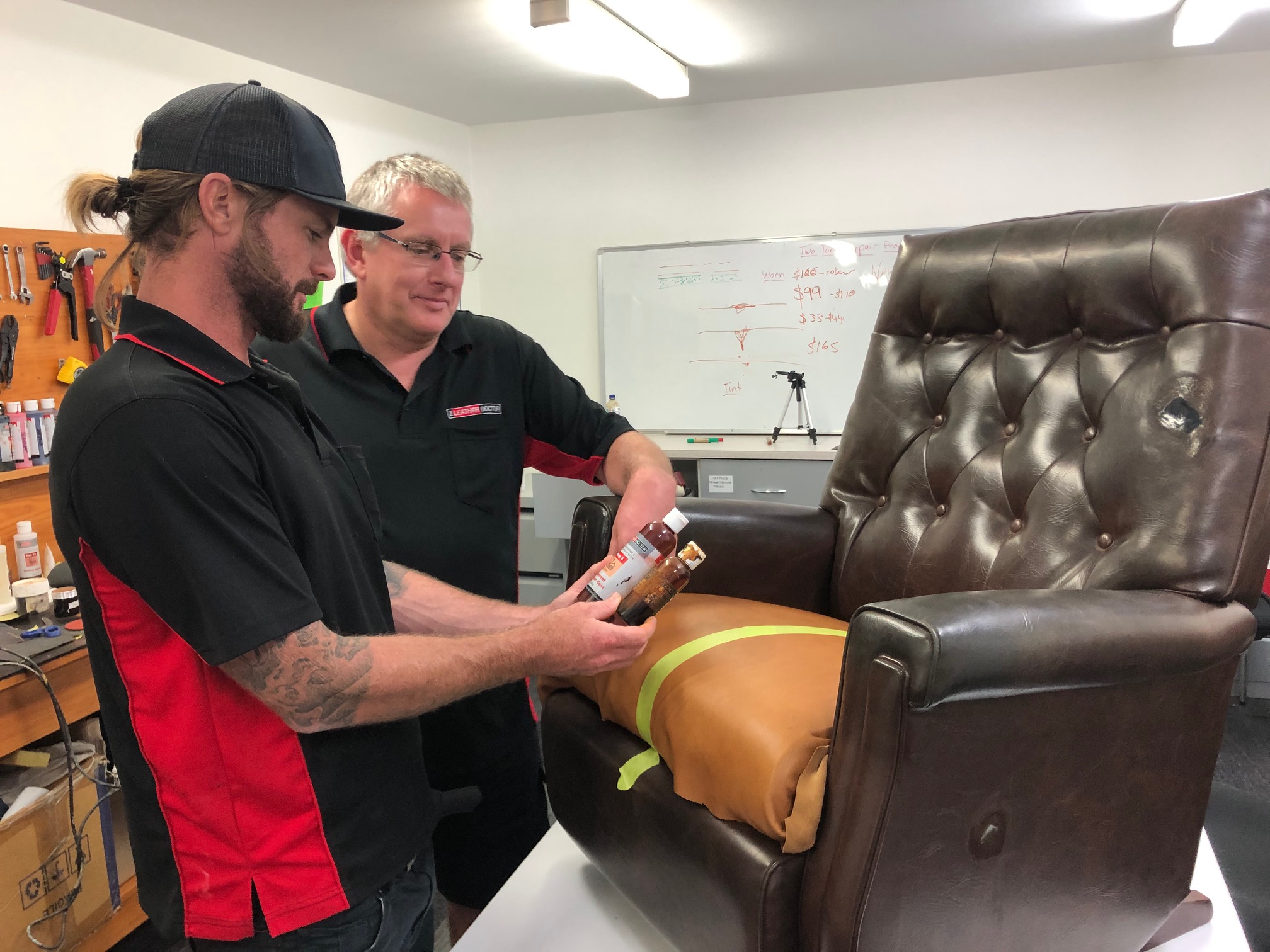 It's a warm welcome to our new Leather Doctor – Karl Tucker , who will be commencing operations servicing 
The Leather Doctor Toowoomba
 territory in Queensland. We spoke to him about his reasons for joining The Leather Doctor and what he hope to achieve with his new business. Here's what he had to say…
What was it that attracted you to join The Leather Doctor business?
I had been looking for a business for a while and the Leather Doctor setup was the most appealing business I came across providing a friendly atmosphere, good reward for time and effort and I believed was a good match to my personality and skillset.
What did you do prior to becoming a Leather Doctor?
I worked in the Telecommunications Software and Test arena for both landlines and mobile networks since 1990.
What territory will you manage?
I will manage The Leather Doctor Toowoomba territory, which is based in regional Queensland.
What do you hope to achieve during your time as a Leather Doctor?
I look forward to achieving a good balance between work and home life, and lots of money, of course! ?
Tell us something interesting about yourself?
I have lived and worked in 10 different countries during my working career.
Describe your ideal weekend?
Being Irish, beer would need to be involved somewhere along the line ?
The Leather Doctor Toowoomba
Phone – 0410 557 817
Email –  karl.tucker@theleatherdoctor.net.au
On a side note, Karl will be taking over from Chris Bolitho, who has operated The Leather Doctor Toowoomba territory for many years. Chris has built up a fantastic business with a wide range of customers. We wish Chris and his wife all the best as they move onto another stage of their life.
About The Leather Doctor
Leather Doctors are highly skilled in undertaking a variety of work to leather and vinyl furniture, seating, car and boat interiors, medical and gym equipment, restaurant seating, office furniture and accessories to include:
cleaning and conditioning to leather and vinyl,
stain removal on leather and vinyl,
repairs to cuts, burns, scuffs and stitching on leather and vinyl,
re-colouring leather,
re-upholstery of leather, vinyl and fabric furniture and seating,
recliner mechanical repairs, and
foam replacements and frame repairs to furniture and seating.
All Leather Doctors travel in branded vans which allows them to come to you to complete jobs and also gives you peace of mind about who you are letting into your home or business.
At The Leather Doctor, we are committed to excellence for our clients, our franchise partners and our industry and our multiple national franchise awards back this up!