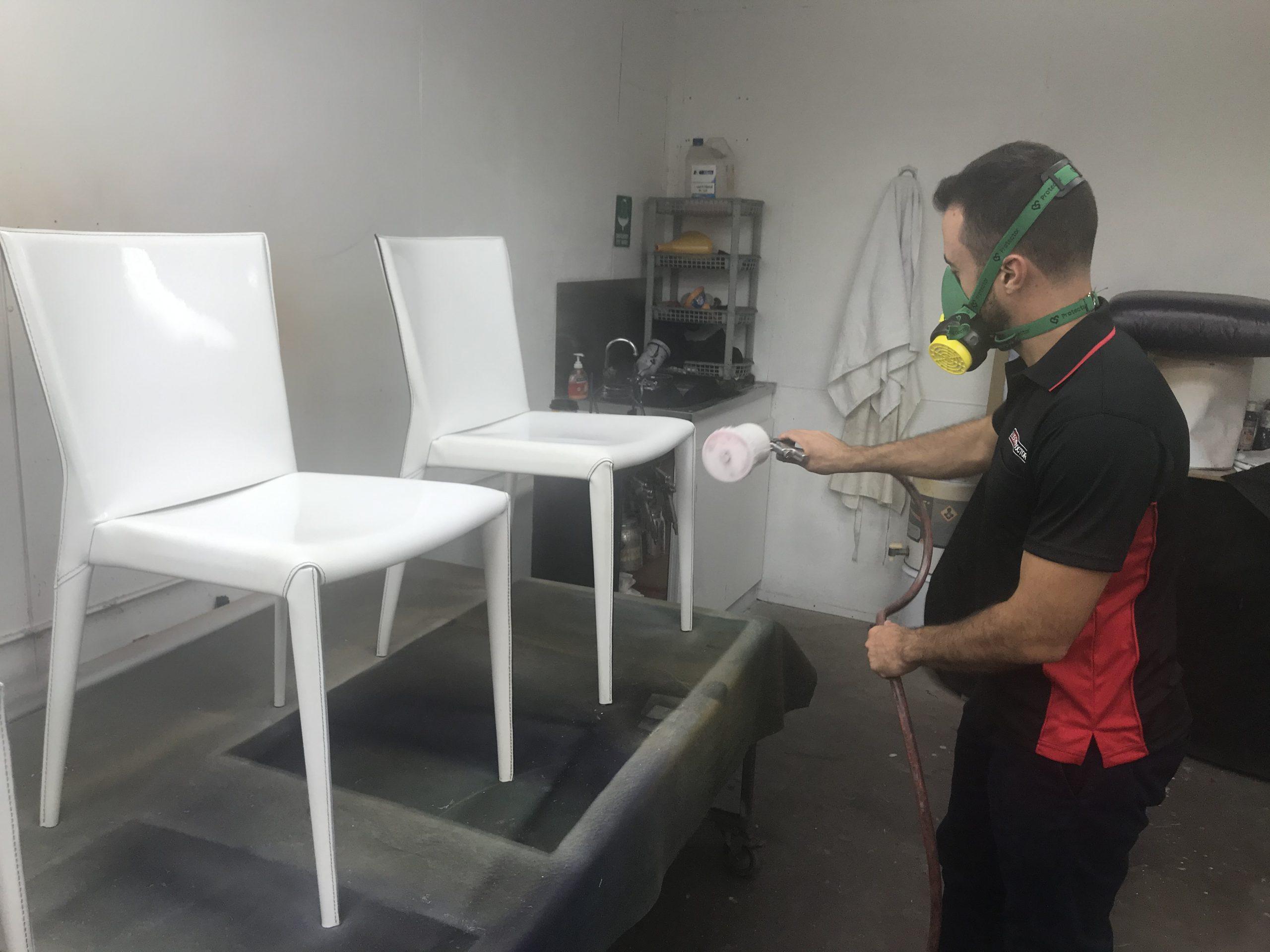 Please welcome our newest Leather Doctor contractor – Paul Neri. He will be servicing The Leather Doctor Macgregor along with Sav, his father. We spoke to him about his reasons for joining The Leather Doctor and what he hopes to achieve with his new business.
Here's what he had to say..
What was it that attracted you to join The Leather Doctor business?
Providing a niche skill set in the market which requires a broad range of skills coupled with the flexibility of being self employed.

What did you do prior to becoming a Leather Doctor?
I had a 12 year career as a Weapon Systems Officer (WSO) in the Air Force flying Super Hornets.
What territory will you help manage?
Ill be working in the Macgregor territory.
What do you hope to achieve during your time as a Leather Doctor?
Together with my father, continue to build and grow the business.
Tell us something interesting about yourself?
I'm currently training for a marathon.
Describe your ideal weekend?
Going to the beach with my family or exploring South East QLD. Otherwise catching up for meals with family and friends.
If you're in need of Paul's assistance for a Leather or Vinyl cleaning, maintenance, repairs or re-colouring across in the Macgregor, and surrounding area, please contact him today:
The Leather Doctor Macgregor
P: 0435 373 033
About The Leather Doctor
Leather Doctors are highly skilled in undertaking a variety of work to leather and vinyl furniture, seating, car and boat interiors, medical and gym equipment, restaurant seating, office furniture and accessories to include:
cleaning and conditioning to leather and vinyl,
stain removal on leather and vinyl,
repairs to cuts, burns, scuffs and stitching on leather and vinyl,
re-colouring leather,
re-upholstery of leather, vinyl and fabric furniture and seating,
recliner mechanical repairs, and
foam replacements and frame repairs to furniture and seating.
All Leather Doctors travel in branded vans which allows them to come to you to complete jobs, giving you peace of mind about who you are letting into your home or business.