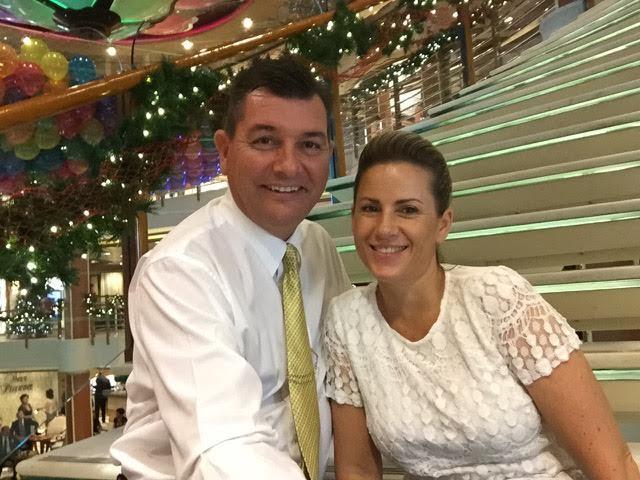 This week, we're excited to introduce Jon and Jackie Minards from The Leather Doctor Rockhampton, Gladstone, Emerald, Bundaberg & surrounding suburbs.
To find out why they took up a Leather Doctor franchise and what they love about their job, we asked them a few questions:
1. What made you decide to become a Leather Doctor?
We wanted to find an opportunity where we could work together as a husband and wife team, utilising our accumulated skills and strengths. We hoped that we could find something that would also generate an uncapped income and would enable us to work towards a debt free lifestyle/semi-retirement.
2. What do you love about your work?
CONTROL… it is so nice to have control of our own time, we get to plan our own weeks, months and time off plus the harder we work the more we earn, so it is very rewarding to be in control of that side of things also.
3. What's the toughest repair job you've done as a Leather Doctor?
Not long after we took over the territory, we inherited a job from the previous Leather Doctor. We had not originally assessed the repair so we were in the dark on this one…the repair was SO difficult we were still there trying to fit the trendy buttons into the design at 10pm at night while the customers were relaxing on their deck with a few drinks…we ended up driving home from the remote location very late (with 5 hour drive ahead of us) we got home about 3am. Thank goodness for Maccas!!
4. Tell us one interesting fact about yourself?
Well we are a little bit crazy and that definitely helps us run our business successfully and maintain our sanity especially when our large territory demands a lot of time on the road.
5. Describe your ideal weekend?
Our ideal weekend would be time spent relaxing together as a family, no work, a lovely meal out and a really good movie!
You can contact Jon and Jackie via jon.minards@theleatherdoctor.net.au or 0447 837 864.